About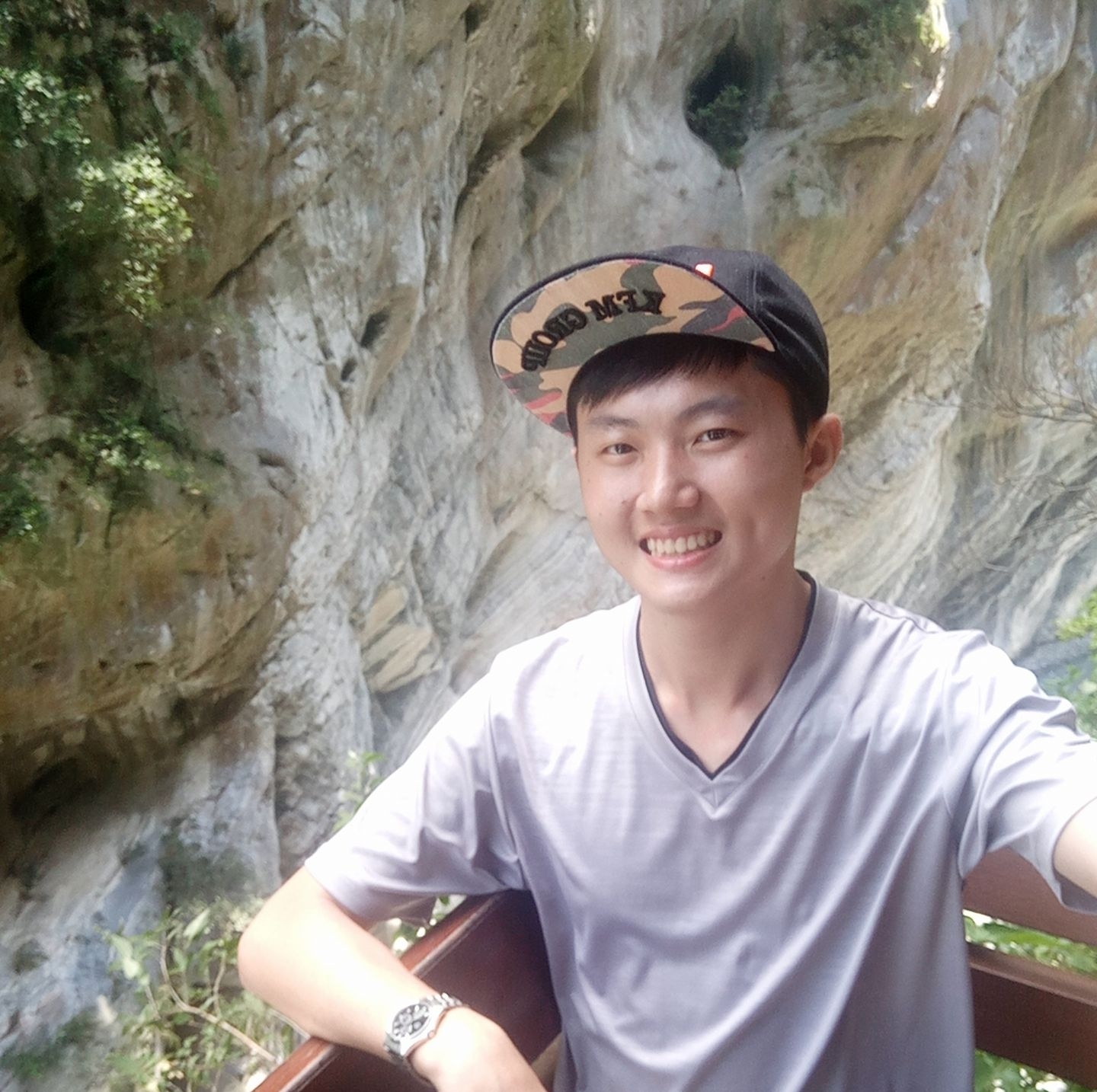 Howard, Hsiao(蕭昀豪)
Python and C++ Software engineer
Hello, and welcome to my website, I'm Howard but fondly known as either Hsiao or "Yun". I'm currently majoring in Information Management at National Taiwan University. I'm a software engineer and quite familiar with Python, C++, among others. To know more about my programming language skills, feel free to check out my github profile.
Birthday: 6 March 1999
Website: Howard-Hsiao.github.io
Age: 21
University: National Taiwan University
Major: Information Management
Freelance: Available
Skills
Language
Chiniese(Native)
English

TOEIC 765, 2017
GEPT High-intermediate first stage, 2016
Programming Language
C++ | Python
HTML | CSS | JavaScript
SQL
PHP
Programming Knowledge
Data Structure
Algorithm
Networks
Database Management
Computer Security
Operations Research
Resume
Howard, Hsiao
Highly motivated software engineer, eager to support the dev team with excellent coding skills. Developed 3+ projects on Github.
Cooperative design thinking coach, invited by NTUIB, NCHU, and NTUIM to run workshops.
Education
Projects
Experience
Computer Security
Attend 2019 Advanced Information Security - Summer School,

Jul.2019 - Aug.2019

Get 47th place out of 692 teams with my partners in 2019 watever CTF,

Dec.2019

Participate in the first stage of 2019 AIS3 EOF CTF,

Jan. 2020
National Taiwan University Presentation Contest 6th
Enter the final stage, where only 12 people are selected,

Dec.2018
Design Thinking
Invited as a coach of design thinking workshop by theNTU International Business Camp,

Jan. 2019

Invited as a coach of design thinking workshop by theHealth and Counseling Center of National Chung Hsing University,

Nov. 2018

Invited as the lecturer of design thinking in theNTU Information Management Camp,

Jul. 2019

Attend the NTU d.thinking club,

Mar 2018 - Feb 2019
Career Diary Campaign, held by the City Wanderer
Jul.2019 - Aug.2019
Conquer a series of challenges, including "free hugs", "bartering with strangers in face"
Experience the lives of various occupations, e.g. salesperson of Cathay Life Insurance Co.,Ltd.
Do interviews with the influential people, e.g. the founder of Zashare, Ozzie SU
Other Activities
Selected for the first stage of the "CEO for One Month" program of Adecco,

May 2019

Attend the NTU student association, and set up an exhibition about gender friendliness,

Sep 2018 - Feb 2019

Attend the artistic design department of the NTU mental club,

Sep 2017 - Jun 2018
Activity Gallery
These are the pictures recording my memory.
All
Design Thinking
Career Diary
Security
other
Video